Congratulations to the 2021 Asparagus Queen
Tara Oomen
(right) & the 1st Runner-Up
Grace Huffman (left). Tara is proudly sponsored by Oomen Veggie Co. and Michigan Farm Bureau. Grace is proudly sponsored by Wesco of New Era.
Meet the




2021

Asparagus Queen
Welcome to West Michigan, where we take pride in our wonderful agriculture. Oceana County, known as "The Asparagus Capital of the Nation", is one of the leading areas for asparagus growth in the entire country! We've been celebrating asparagus since 1974 and nobody does it better. We are the longest running asparagus festival in the country and 2021 marks the 48th festival. Come join us!
Attention:
Annual Meeting for the National Asparagus Festival is October 11th at 7:00PM at the NAF office downtown Hart.
The meeting will consist of electing officers, determining leads for events/committees as well as confirming dates for the festival and the Queen's Pageant for 2022.
Anyone interested in helping or volunteering for a committee and providing some much needed help and input is encouraged to attend!
If an event/task does not have a lead person assigned it's possible the event might not happen.
​
SAVE THE DATE!!
2022 National Asparagus Festival
June 10-12, 2022
We can't wait to see you next year!
​
Want to keep up with the Asparagus Queen? Stalk us on Facebook for the latest news and to see what we've been up to.
Come join us!!
Board Meetings are monthly at 6:00pm at our NAF Office in downtown Hart. Meetings are open to the public and we would love to have more community members involved! Reach out via Facebook or email us to confirm the next meeting date!
Special thanks to the following sponsors for your continued support!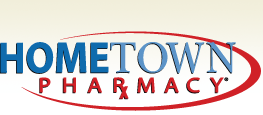 Above: 2021 Asparagus Queen Tara Oomen (left), and 2021 1st Runner-Up, Grace Huffman giving us a smile on the NAF Truck at the Grand Haven Coast Guard Parade 2021.
Below: 2021 Asparagus Queen Tara Oomen (middle) smiles for a photo with the National Baby Food Festival Queen and Court at the 2021 National Baby Food Festival Parade.
Interested in volunteering? The NAF is in need of volunteers for a wide variety of events & tasks! Volunteering is a great way to network, make a difference in your community and discover new talants you didnt know you had! We have lots of opportunities from helping out with merchandise, to assisting with a children's activity & even designing website pages! It also helps students build their resumes & qualify for scholarships that require volunteer hours! Contact information is at the bottom of this page.
​
The Annual Meeting is the 2nd Tuesday of October, 6 pm at the NAF Office. Officers are elected and committee chairs are assigned. This is the perfect opportunity to meet the board and join a commitee!
Thanks to ALL of our Sponsors

& Supporters
Riemer Eye Center
Walkerville Well Drilling
Windridge Textile Printing
SLSDA - Hart Visitors Bureau
Hart Dental
Ceres Solutions
Tri-Berry Inc
GHSP
Golden Stock Farms